A Horticultural Nursery Dedicated To High-Quality and Great Value
Starting out in 1997, our local horticultural nursery service quickly grew in popularity, thanks to our expert knowledge and amenable nature in offering our customers a wide range of choice. By 2006, we recognised the need to offer the same service to fellow horticulturists around the country, leading to the establishment of our online plant order service. Since then (if you pardon the puns), we have established strong roots within the industry, growing a stronger business as a result.

The key to our success has been the way that we source our products. We do not attain our stock through third-party wholesalers; we source them directly from growers in Italy, Spain, Belgium, France, Australia, as well as the UK. Not only does this give us a wide scope from which to select different plant varieties from, it also allows us to ensure that the plants we obtain are of the highest quality. Furthermore, trimming away the middlemen provides the best value for our customers.
Why Should I Choose A Nursery Over A Garden Centre?
The joy of being a horticulturalist is watching a plant that you have tended to, grown to reach its potential but as we know, the growth process of plants can be fickle. Dependent on your experience, you may go for plants from big-name retailers, the low cost being a justification if the plant doesn't turn out as planned. But why make multiple investments in low-quality plants, when you can make just one? By choosing a high-quality plant from a horticultural nursery.

Garden centre retailers purchase plants in bulk at wholesale prices, so they will not be able to guarantee the same care and attention that is paid to their cultivation than what a nursery can. Also, the range of choice that retailers have will be somewhat limited – a nursery, on the other hand, can obtain rarer species direct from growers across the globe.

Another reason is knowledge and experience. Having been operating as a horticultural nursery for over 20 years, we are able to offer all of the help and advice you need to make the right choices for your landscaping project.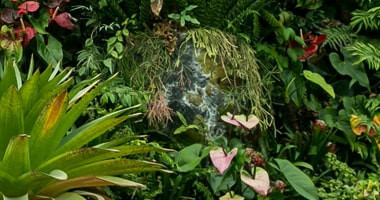 One of The Widest Selections of Horticultural Products Around
With our range of plants containing some of the most well-known and some of the rarest varieties around, we are confident that you will be able to find everything you need to realise your ideal landscaping project.
Some of our more popular horticultural products includes Hedging Laurel, Yew Hedging, Tree Ferns, Italian Cypress Trees and Bay (Laurel) Trees. We have many more varieties available in our horticultural nursery – so why not take a look around our website? See our dedicated delivery page for further information on this and other options.
Alternatively, you can visit our nursery in person. We are based at (the land adjacent to) 84 Melton Road, Barrow Upon Soar, Leicestershire, LE12 8NX.